Ganopharm
Face Scrub | Mixed - Oily Skin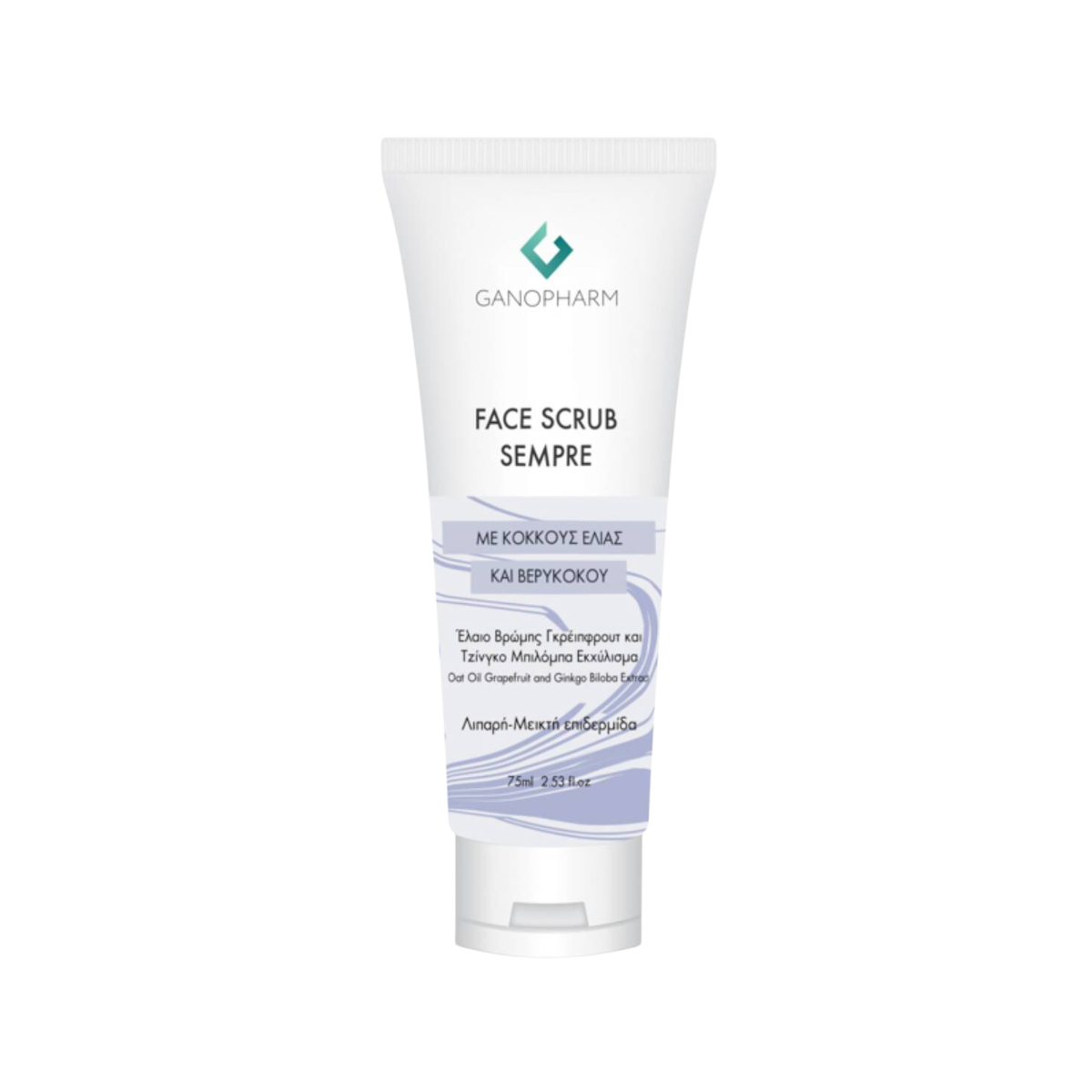 Description
OILY MIXED SKIN
Facial Exfoliation | Removal of Dead Cells
Olive & Apricot Kernels | Oat Oil
Grapefruit & Gingo Biloba Extract
Unveil Your Skin's Natural Radiance with SEMPRE
Discover the SEMPRE Face scrub, your key to deeply cleansed pores and a revitalized complexion. Castor oil banishes impurities, while jojoba oil provides essential hydration. Oat oil, known for its astringent properties, reduces sebum, fights oiliness, and combats blackheads. Apricot and olive kernels gently exfoliate, leaving your skin silky-smooth. Ginkgo biloba invigorates circulation and calms redness. Grapefruit extract, brimming with fruit acids, offers antiseptic and exfoliating benefits, rejuvenating your skin for a radiant, healthy glow. Elevate your skincare routine with SEMPRE and reveal your skin's natural beauty.
75 ml
Natural Product | Dermatologically Tested | Non-Animal Tested
Face Scrub | Mixed - Oily Skin
We have a wide variety of products in stock.