Ganopharm
Sempre After Sun Lotion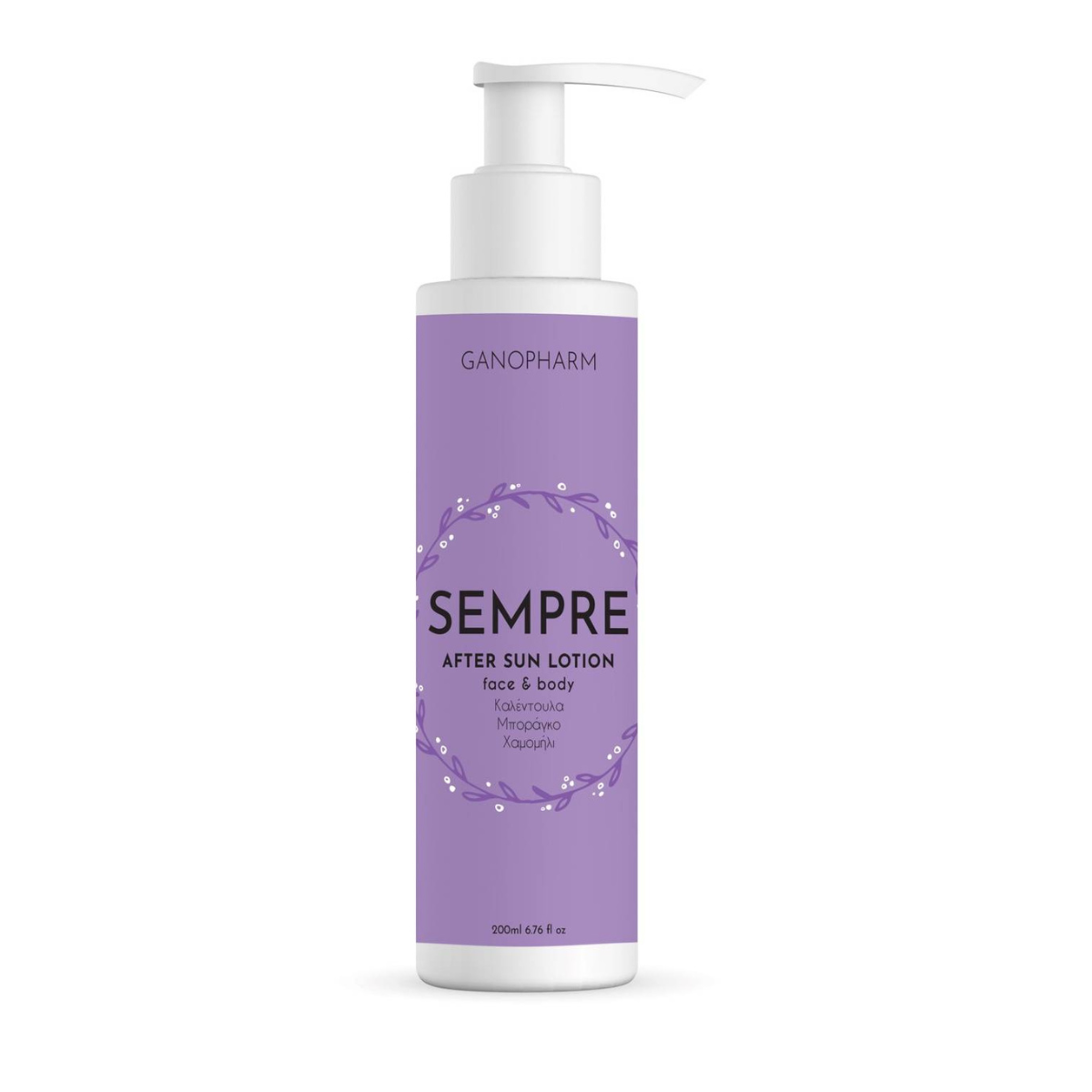 Description
Introducing Sempre After Sun Lotion – your skin's best friend after a day in the sun! This unique cream-gel formula, suitable for both face and body, is packed with botanical goodness that provides instant refreshment and relief to your sun-kissed skin.
Our secret weapons, borage and calendula oils, are known for their nutrient-rich, hydrating properties. They work wonders in keeping your skin's moisture levels just right and have even been shown to calm redness and soothe skin conditions like eczema.
But here's the real star – our active ingredient, polysaccharide. In just five minutes, it works its soothing magic on irritated skin, kickstarts cell renewal, and brings your skin barrier back to life. Plus, it reduces that post-sun tightness you know too well. Oh, and did we mention the subtle sun-kissed glow it leaves behind, thanks to our special pigments?
Applying Sempre After Sun Lotion is a breeze. Smooth it onto your face and body after sun exposure, and feel free to reapply whenever your skin craves a little extra TLC. For an added burst of coolness, store it in the fridge. Just remember, it's for external use only, so keep it away from those curious kiddos!
200 ml
Natural Product | Dermatologically Tested | Non-Animal Tested
We have a wide variety of products in stock.