Ganopharm
Sempre Body Oil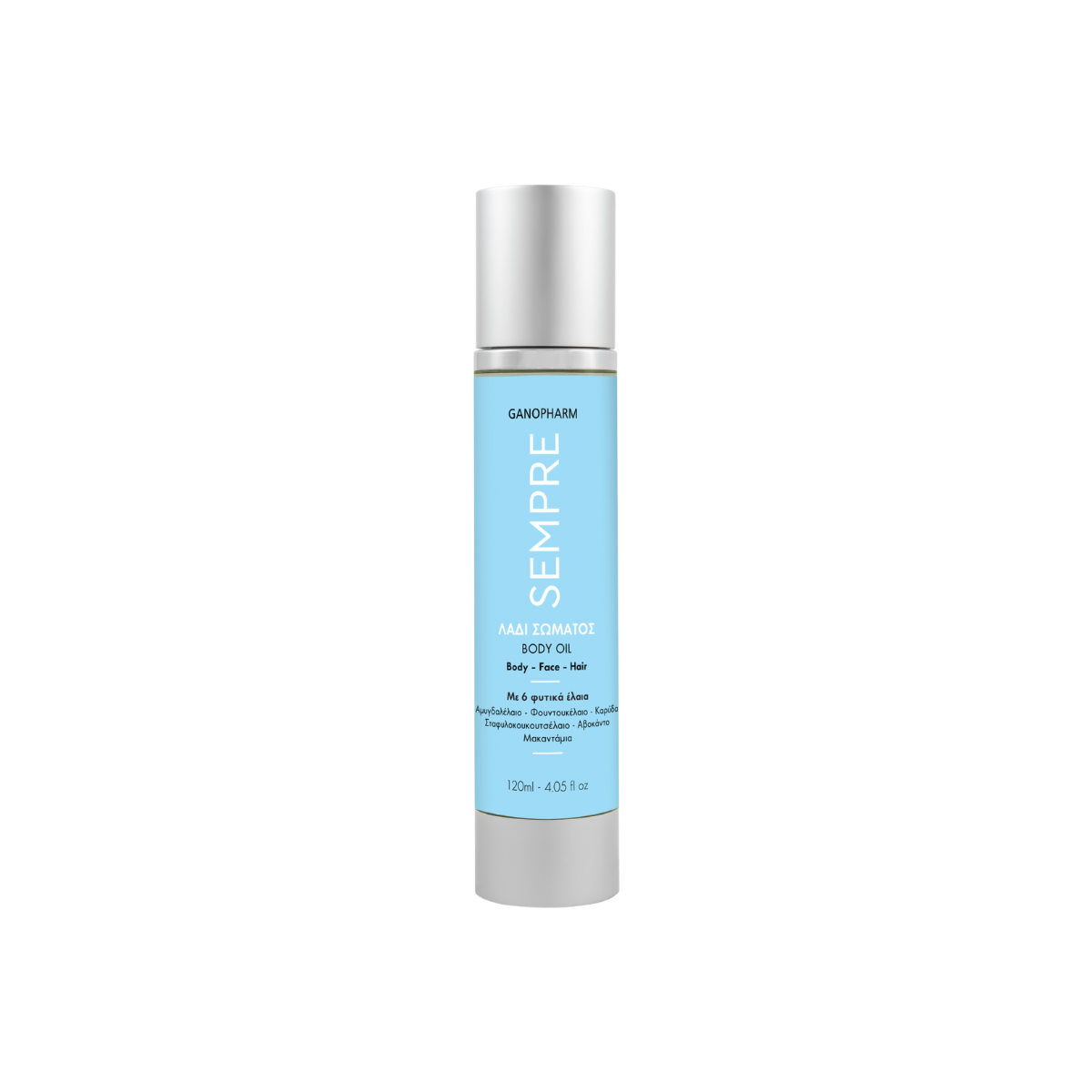 Description
Deep Hydration | Immediate Relief from Dryness
Almond Oil | Hazelnut Oil | Coconut Oil | Avocado Oil | Grape-Seed Oil | Macadamia | Vitamin E
Elevate your skin to new levels of luxury with SEMPRE's Deep Hydration Body Oil. This powerful blend of natural oils, including almond, hazelnut, coconut, avocado grape seed, and macadamia, plus Vitamin E, provides instant relief from dryness while leaving your skin beautifully nourished. With a non-greasy, quick-absorbing formula suitable for all skin types, it's the key to a velvety, radiant complexion.
120 ml
Natural Product | Dermatologically Tested | Non-Animal Tested
We have a wide variety of products in stock.