Ganopharm
Sempre Face Mask | Dry Skin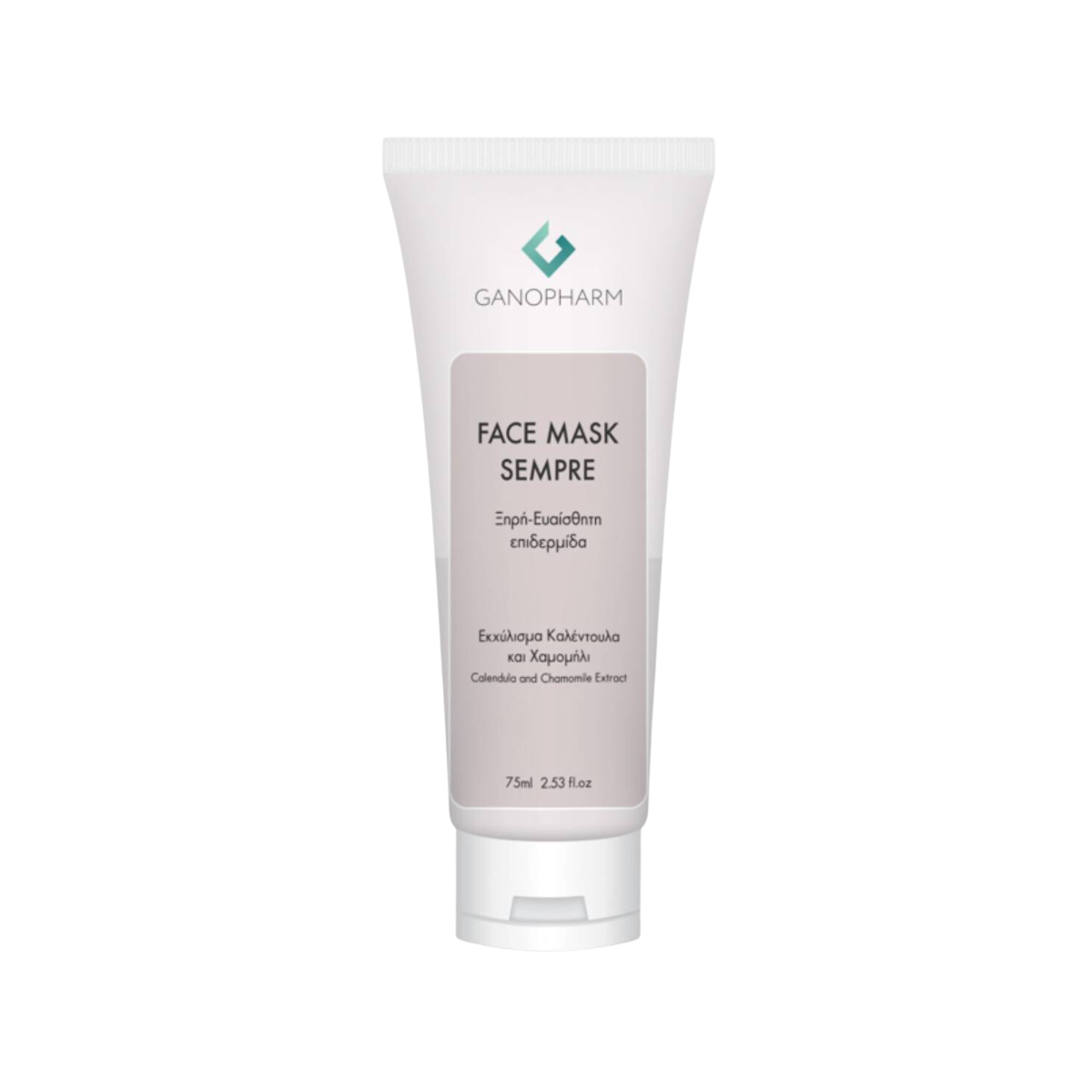 Description
DRY SENSITIVE SKIN
Calendula & Chamomile Extract
Experience the soothing embrace of our Calendula & Chamomile Extract Face Mask. Formulated as a luxurious cream, it lavishes your skin with deep hydration and care. A harmonious blend of almond oil, avocado, and cocoa butter nourishes without clogging pores. Calendula and chamomile extracts provide soothing, regenerative, and toning properties, leaving your skin soft and silky. Perfect for deep hydration, it's a gentle touch for sensitive, dry, or irritated skin. Apply with a soothing massage, leave for 10 minutes, rinse, and feel the transformation. Ideal for weekly use. Nurture your skin; it deserves the best.
75 ml
Natural Product | Dermatologically Tested | Non-Animal Tested
Sempre Face Mask | Dry Skin
We have a wide variety of products in stock.